The 20/20 Vision is a vision for a clear future that God has placed in the lives of our leaders and community. We have been challenged and inspired to move out in faith and start preparing our current 22-acre campus for the next phase in growth. The 20/20 Vision is a chance for us to look forward to the year 2020, meet current needs and prepare for projected needs as we continue to see amazing growth in our church and in our valley.
FAQs
WHAT ARE THE SPECIFIC GOALS OF THE 20/20 VISION?
Many of our 20/20 Vision goals build upon the current success that we have at ENC. We anticipate expanding our current outreach and discipleship processes to a higher capacity and impact. Other goals are fresh visions that God has given us to expand what God has entrusted us with today.
Specifically by the end of the year 20/20 we will:
Have a new East Entrance with paved parking and an elevator to create a welcoming space
Erase the current $1.4M debt releasing funds to create multiple ministry opportunities
Have a fully developed Master Plan giving purpose to every part of our 22 acres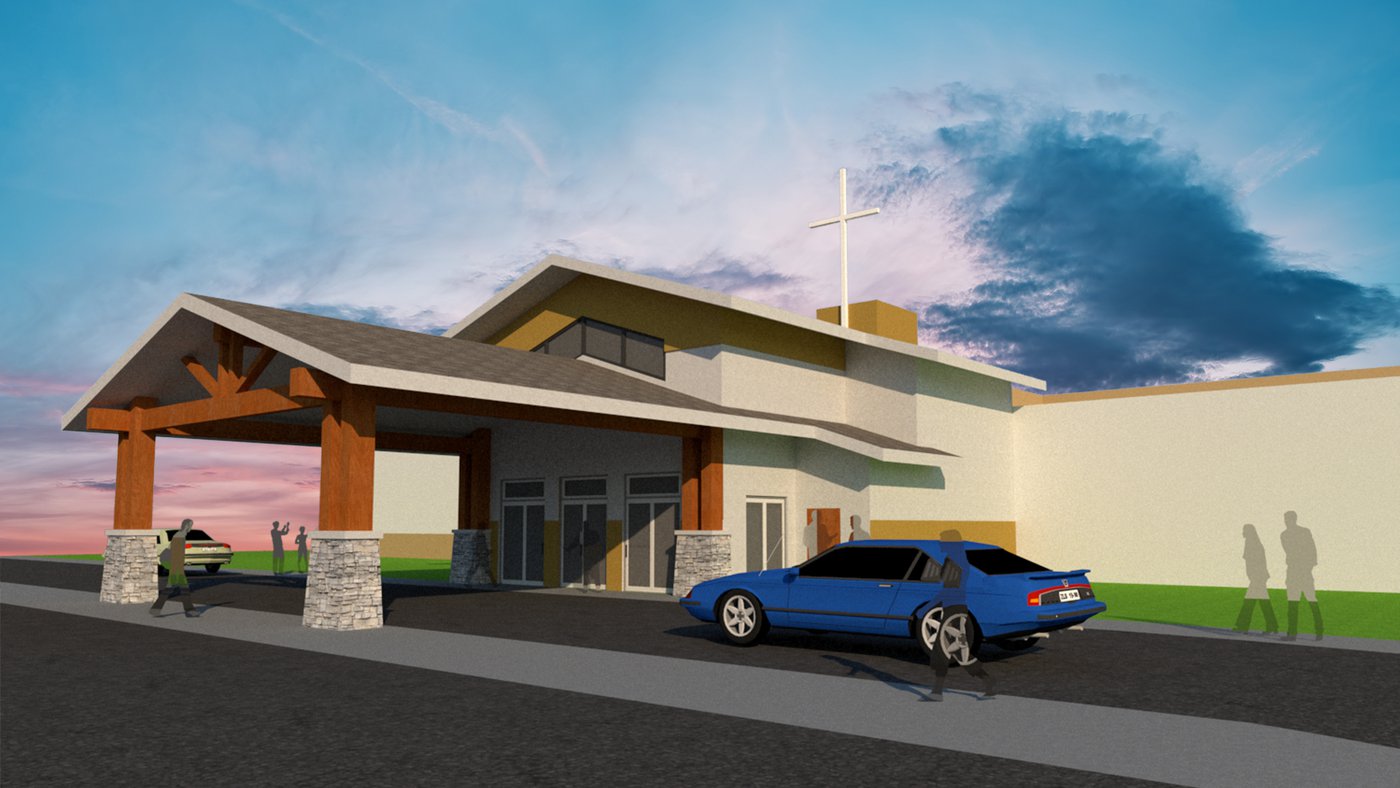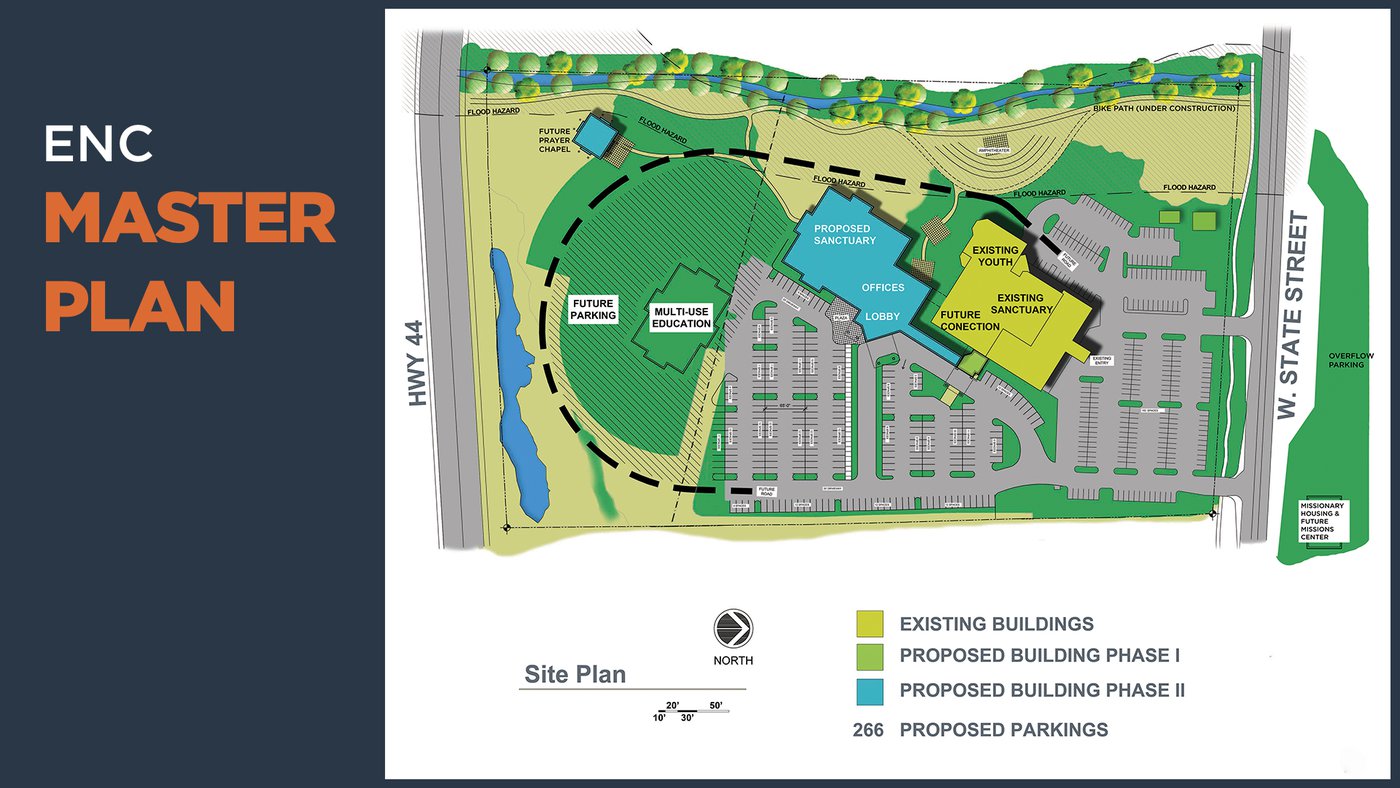 HOW DID WE SET OUR GOALS?
The 20/20 Vision goals were developed through a long process of prayer, dreaming, conversations with leaders and people in our congregation, and God's direction. We have been meeting with our board, staff, executive teams, key leaders, and laypeople for more than 6 months. We then had about 150 adults speak into the 20/20 Vision at two roundtable events last Fall. We have compiled all of their feedback to find incredible unity in the direction of this vision and the specifics of where we believe God is leading us.
HOW MUCH MONIES ARE WE RAISING & WHERE WILL OUR GIVING GO?
The goal of the 20/20 Vision is to raise $2.3M dollars in the next 3 years.
$1.4M will go to eliminate our current debt.
$500,000 will go toward the need for a new East entrance with elevator and parking for our Kids, those with disabilities, and elderly.
The other $400,000 will go toward upgrading our current facility in some spaces as well as supporting our Nazarene denomination and missionaries on the field. We are proud to be able to send 10+% of all money raised beyond our walls.
IS THIS BEYOND MY NORMAL TITHE & MISSIONS GIVING?
Yes. Your 20/20 Vision pledge is an offering above and beyond your normal percentage giving, tithe giving and "Beyond Our Walls" Missions giving. The 20/20 Vision giving will be used solely for the purposes of the campaign. The normal church budget is a vital base to keep the operations of the church functioning healthy and in the positive for the 20/20 Vision campaign to be successful.
WHERE ARE WE FINANCIALLY RIGHT NOW & HOW WILL THE 20/20 VISION CAMPAIGN STRENGTHEN OUR POSITION AS A CHURCH?
This has been an incredible year in many ways, especially in the area of finances. We are currently operating in a very good place with our yearly budget. We have met our $1.4M operating budget for the 2017-2018 church year and are operating in a place of health. Part of our current operating costs are paying on the debt at a rate of $13,000/month. With the elimination of the current debt, we will free up approximately $150,000 a year in ministry money, we will be able to add more amazing staff, and better support all of the incredible volunteers that are loving people into a growing relationship with Jesus and sending God's love beyond our walls.
WHY DO WE CURRENTLY HAVE DEBT?
The current $1.4M debt is a culmination of multiple loans over the last 15 years. When we built the current sanctuary space in 2001 and the current youth expansion in 2005 we carried some debt from those build-outs. We have also purchase property in the past 10 years that make up the current 22+ contiguous space that we presently enjoy. These various loans were consolidated last year into one loan at a great interest rate and a flexible plan for us to pay off early without any additional fees. It is also important to note that we made huge progress by reducing past debt by $1,150,000 over the last 10 years.