EagleNaz KIDS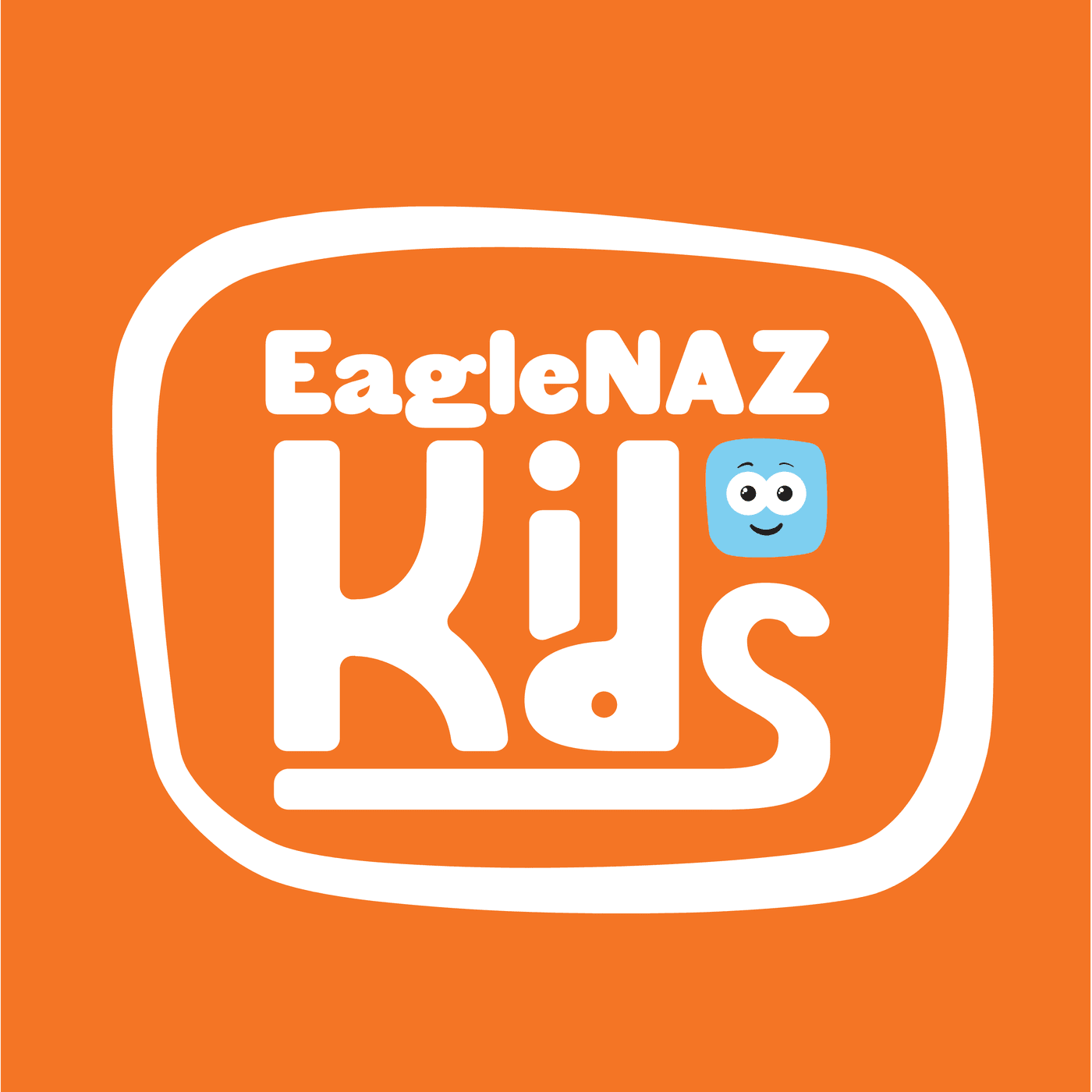 SUNDAY MORNING
On Sundays, during the school year, our BIG Leaguers (elementary kids) have two different worship opportunities!
Stadium is at 9:30am, and Locker Room is at 11:00am. *
Stadium is basically Kid's Church which includes fun worship, interactive skits, a Bible lesson, lots of laughter and so much more!
Locker Room includes a Bible Lesson (same Bible content as in Stadium, but taught differently), worship, lots of fun, and a small group so that kids can really get to know their peers and leaders.
Stadium and Locker Room are very different from one another, and we'd LOVE to have your kids for both services!
Our reJOYceland (babies - PreK) kids gather during both our 9:30 and 11:00 services. Littles age 2 and up get to participate in a Bible lesson and activities, which are slightly different each service.
*We have Family Worship Sundays a few times each year, when our elementary kids join their families in Big Church. On these days, we provide tote bags with activity pages and a small treat for kids K-5th grade to enjoy. For the '23-'24 school year, these are the dates for Family Worship: 9/10, 11/26, 12/24, 12/31, 3/24, and 5/26.
WEDNESDAY NIGHTS
WEDNESDAY NIGHT LIGHTS kicks off for the school year on August 30th! It is our mid-week opportunity for kids to be together and continue growing in faith and Bible knowledge. All kids, from babies-5th grade are welcome! We meet from 6:45-8:15, and drop-off is anytime after 6:30. Our reJOYceland kids (0-PreK) meet downstairs and enjoy different activities that encourage relationship building with friends, leaders, and God. Upstairs, our BIG League Kids (K-5th grade), can expect to worship together, open their Bibles each week, play fun games, practice memory verses, participate in large group lessons, and engage in small group activities. We LOVE WNL and invite your kiddos to join us!
We focus on three big things: Faith, Friends, and FUN!
FAITH
Kids will understand that they are loved in a mighty way by their Savior and grow in their understanding and knowledge of Him.
FRIENDS
Kids will have meaningful, safe relationships with other adult leaders and children.
FUN
Kids will enjoy their experience at church!
What to expect
Here's what to expect when visiting EagleNaz KIDS for the first time:
First, find the area marked for EagleNaz KIDS Checkin, in the east entrance. There you will meet someone from the EagleNaz KIDS team, and they'll help check your child into our system.
Upon checking in for the first time, we will ask for the following personal information (NOTE: We value your privacy and will not share this information with anyone):
Parent/guardian name(s)
Child's name
Child's birthdate
Email address
Phone number
Any special instructions (allergies, special needs) for your children
Kids, Babies-PreK, will join their appropriate room in the reJOYceland hallway on the main level. Elementary kids will head to the Locker Room, on the 2nd floor. We are happy to walk with you to find their spaces.
After Service: After the service is complete, you will return to your child's ministry area and show your tag in order for your child to be released back to you. At EagleNaz, our kids (babies through 5th grade) experience safe, age-appropriate environments where they learn about Jesus in a creative and relevant way.
Stay connected with EagleNaz KIDS!
We want you to stay informed and connected! So, if you don't already follow us on Social Media, feel free to click the link below to make sure you stay connected with EagleNaz KIDS!
To follow us on Instagram: Click HERE
To like us on Facebook: Click HERE
QUESTIONS?